DJ PUSHKIN
NEW YORK
FLORIDA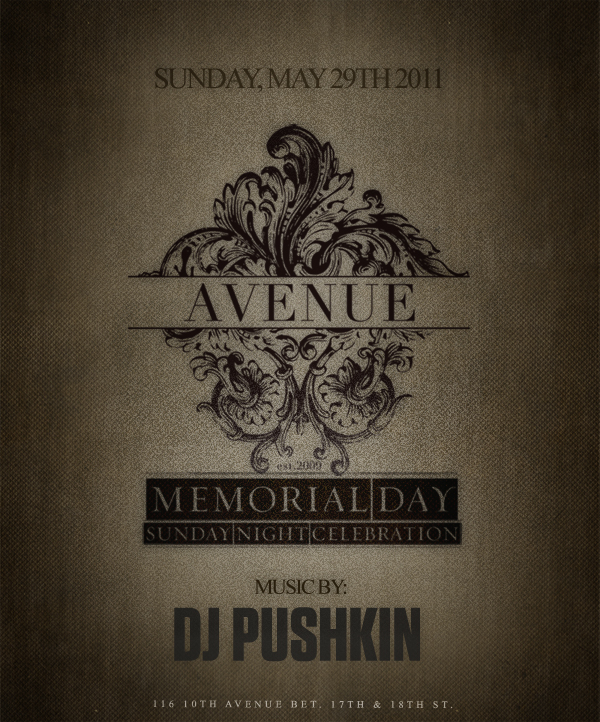 What's up party people!
If you're coming to Avenue this Sunday, come early and dress like supermodels! Otherwise there is a good chance you not getting in ☺
Located in New York City's trendy Chelsea neighborhood, AVENUE is the new hot spot from same people who brought you Marquee, TAO, and LAVO restaurants & nightclubs. Celebrities like Madonna, Johnny Depp, Lady Gaga, Mark Jacobs & many others have been photographed partying there.
There is no cover charge, but like I said, you have to look really hot to get in. I will be playing music all night, so come by and let's party together.
DJ Pushkin.
Here is their site:
http://www.avenue-newyork.com/
Let me know if you need a table…