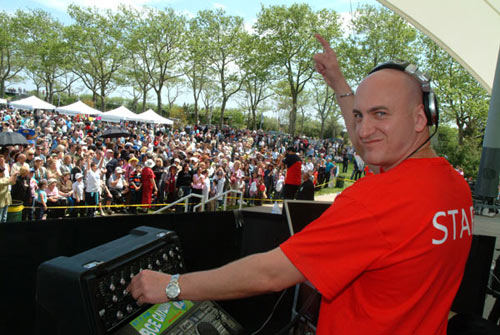 If you are looking for a great way to celebrate your event, you've come to the right place!
DJ Pushkin is often handpicked to play alongside leading Russian, American, and
International Celebrities. Here are some photos from his past gigs.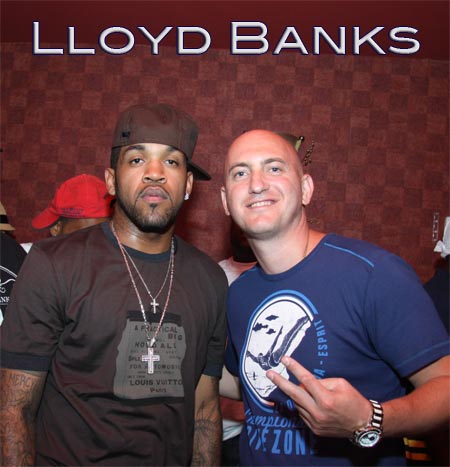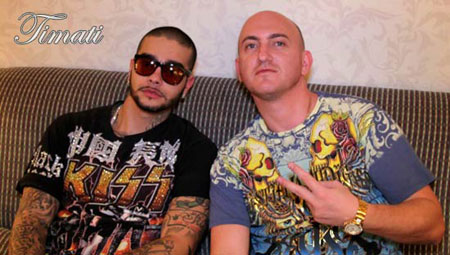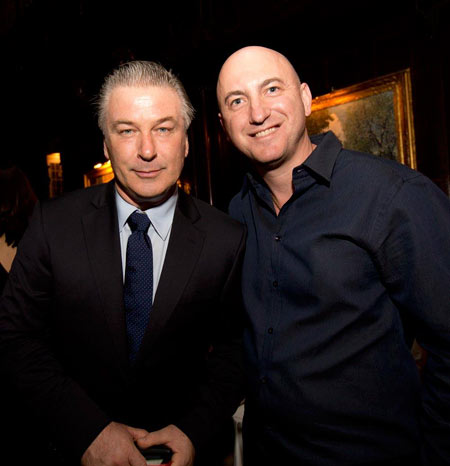 Alec Baldwin and DJ Pushkin

Mickey Rourke and DJ Pushkin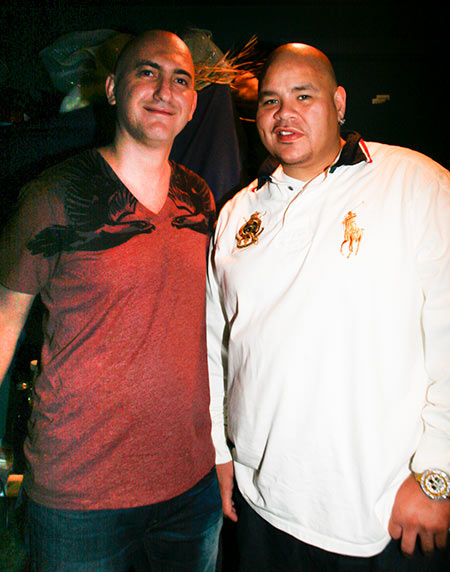 DJ Pushkin @ Fat Joe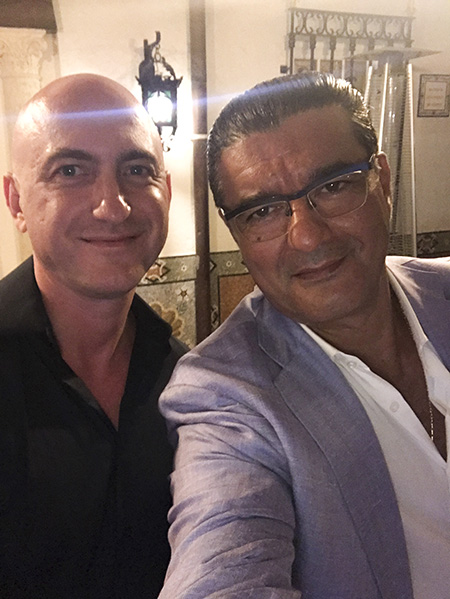 DJ Pushkin & Jacob The Jeweler

Iosif Kobzon & DJ Pushkin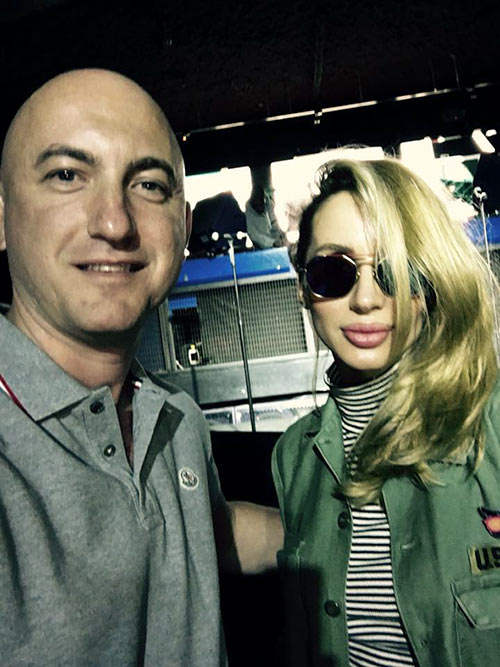 DJ Pushkin with Loboda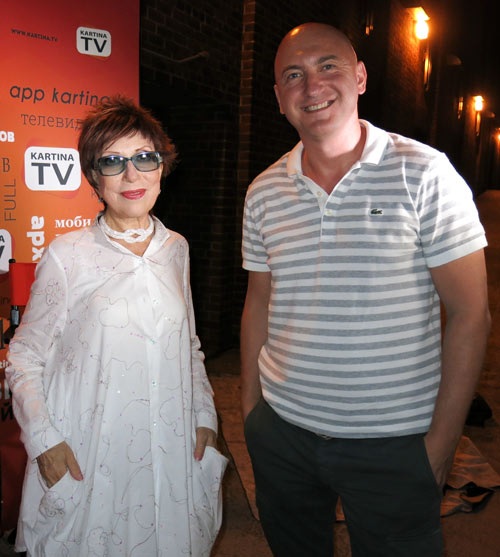 Inna Churikova and DJ Pushkin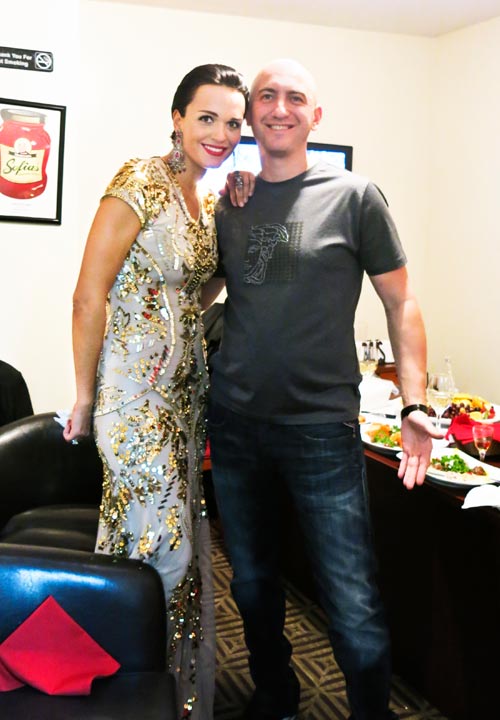 Slava & DJ Pushkin after the show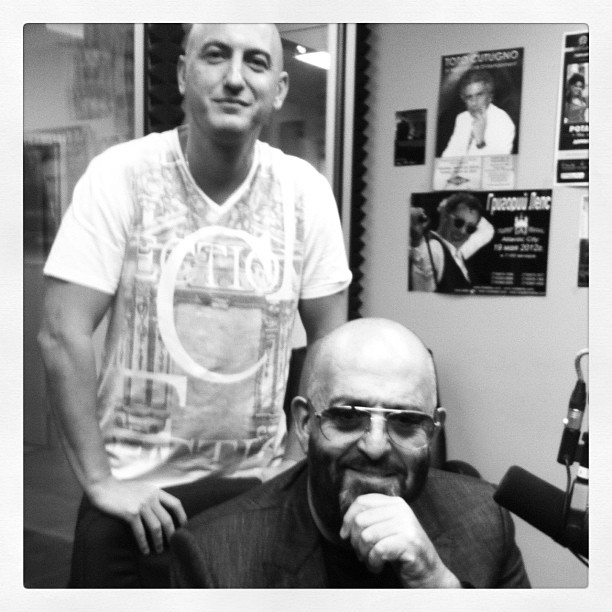 DJ Pushkin & Michail Shufutinsky on 87.7FM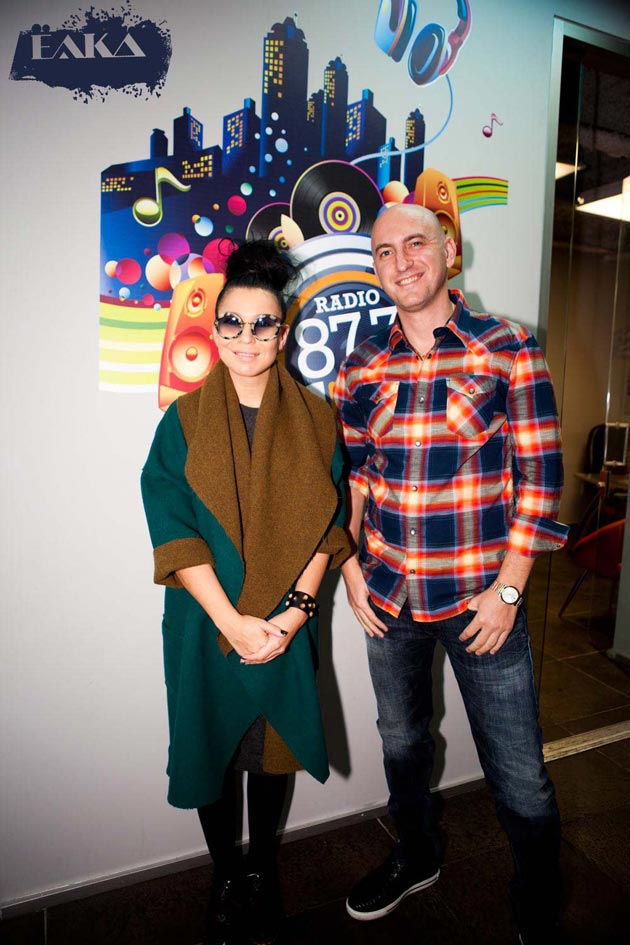 Artist of the year Yokla & DJ Pushkin

Natalya Rudakova (Transporter 3) on the right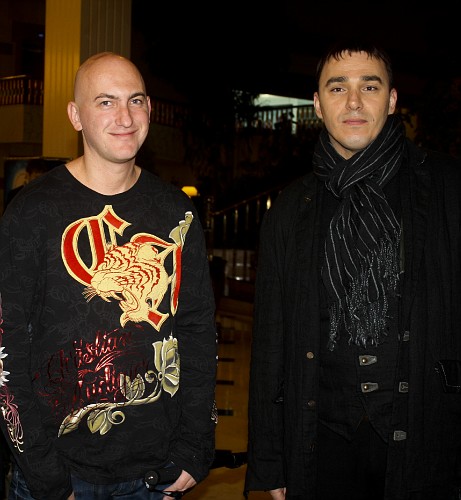 DJ Pushkin & Kiril of Ivanushki International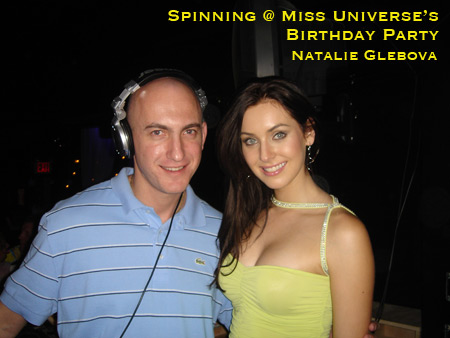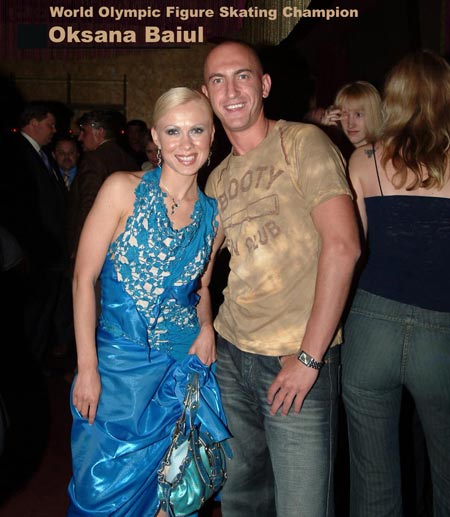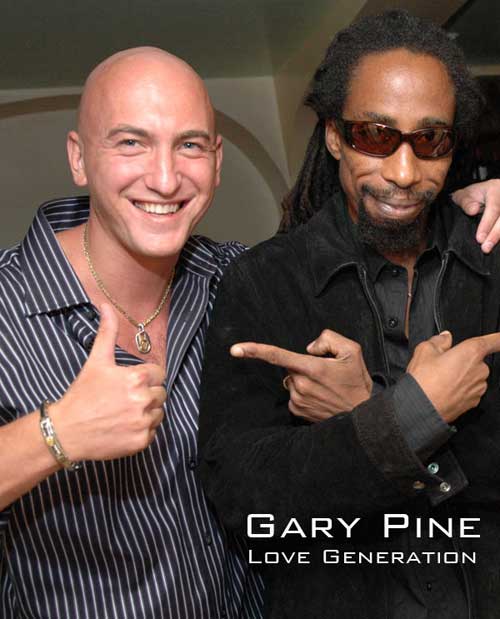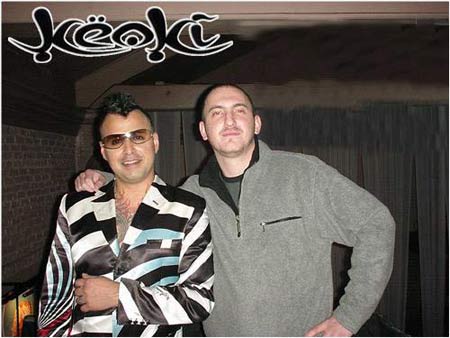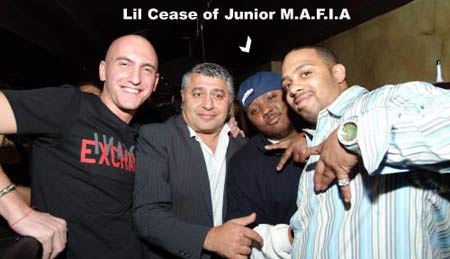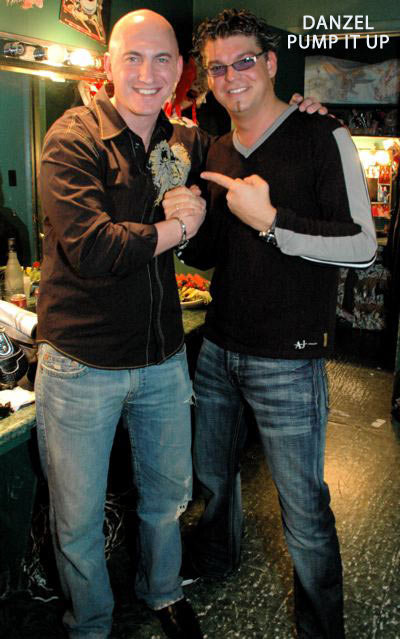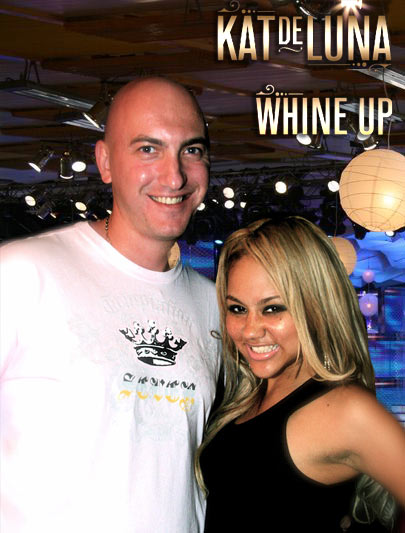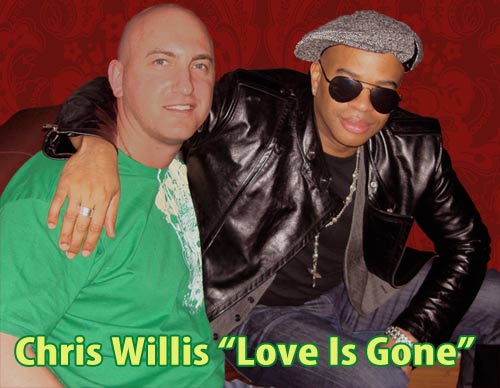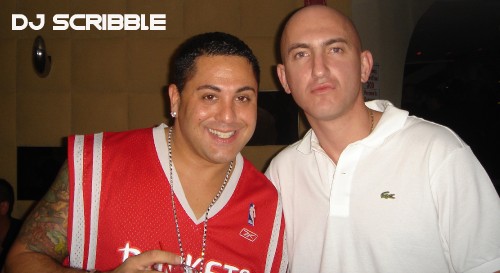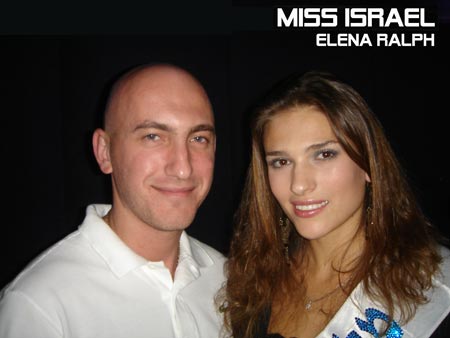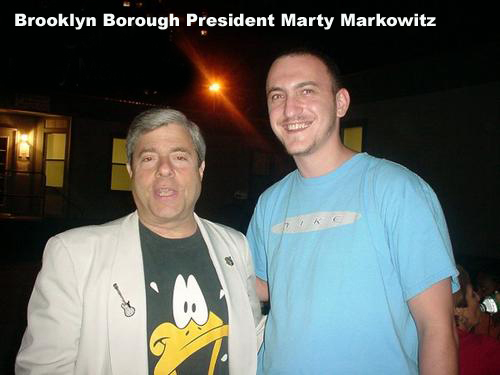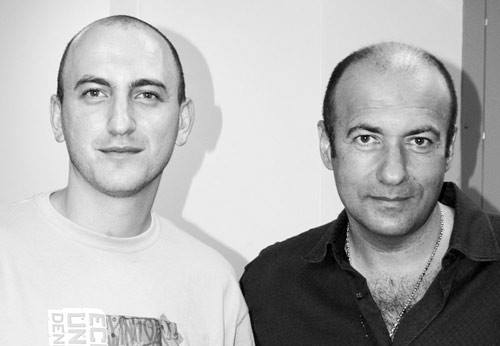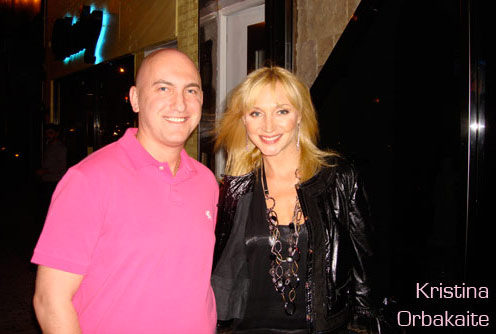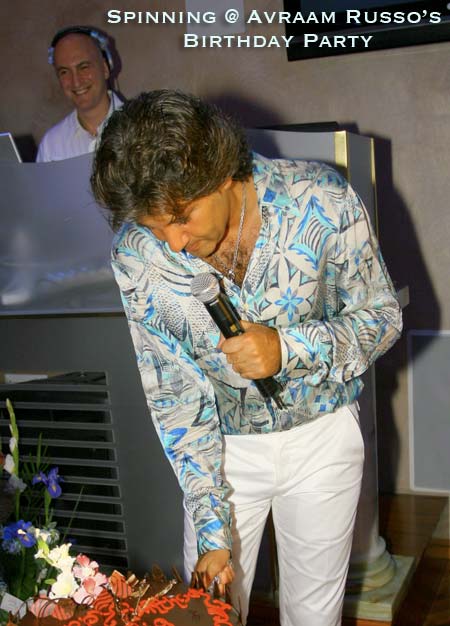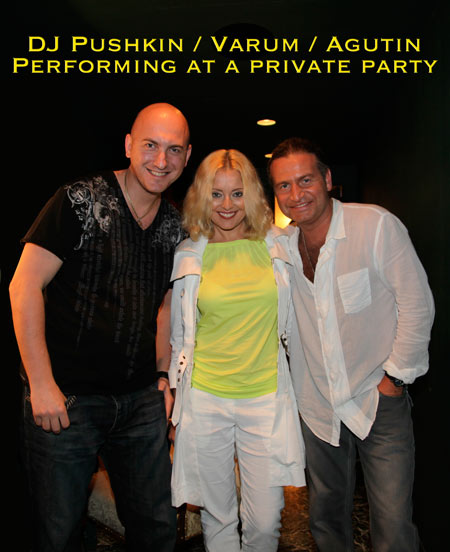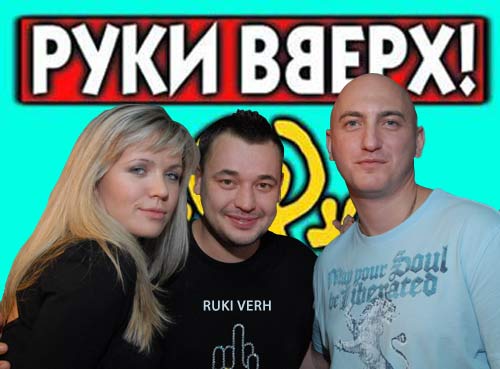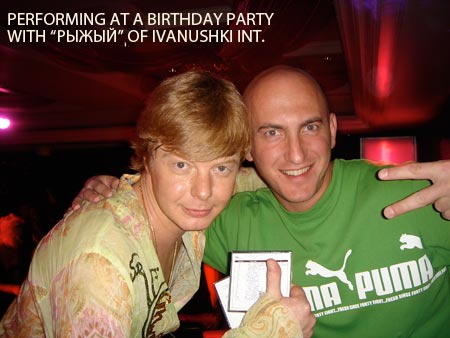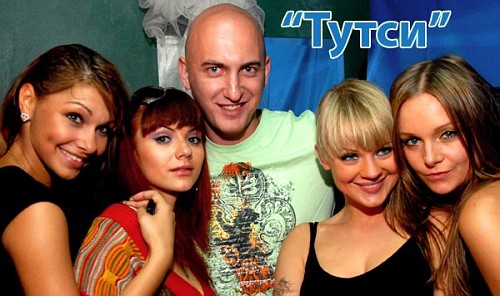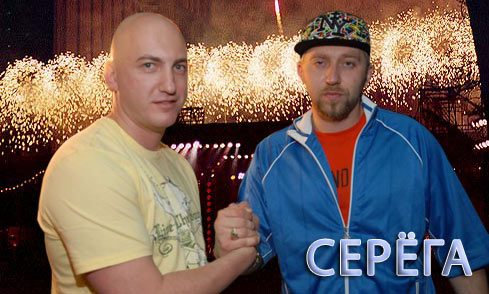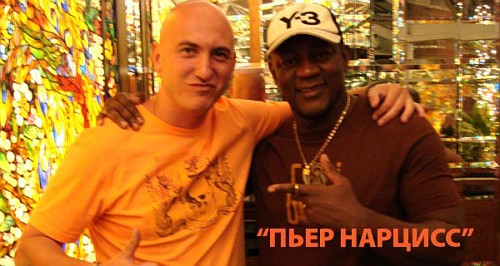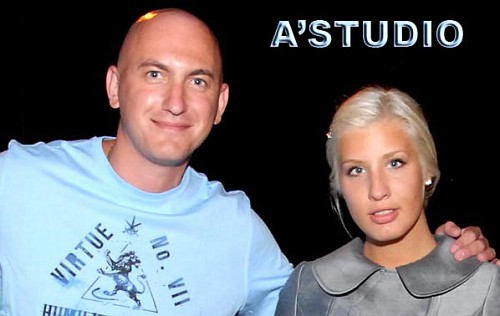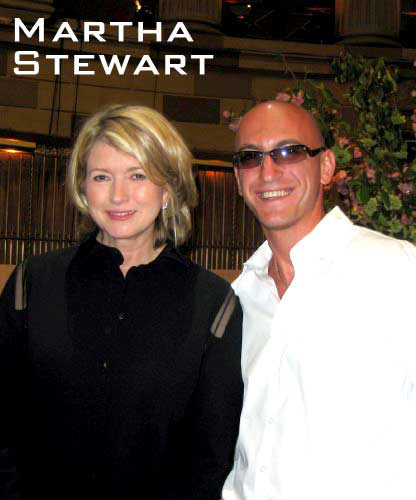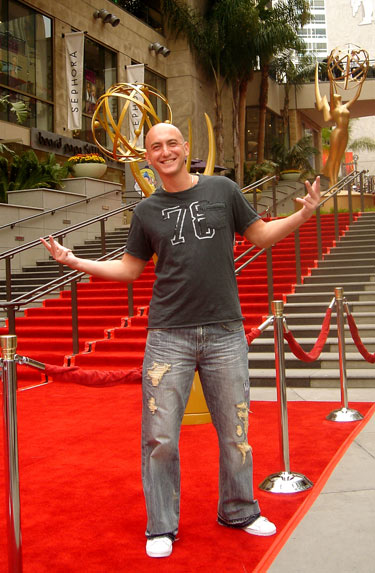 DJ Pushkin specializes in providing Russian, American, and International music for your Wedding, Birthday Celebration, Corporate/Private Party, Sweet 16, Bar/Bat Mitzvah…
DJ Pushkin's wide variety of music will accommodate your whole family. From Hottest club jams for you, to clean Hip Hop and Radio Hits for your kids, to Italian, French, & Russian Restaurant Style Classics for your Parents, and Blatnoi Chanson for your cool Uncle. If your weird cousin from Brooklyn likes Zemfira, Victor Tsoi and DJ Tiesto at the same time, DJ Pushkin will accommodate that as well. Can't forget Boney M, Modern Talking and Bad Boys Blue for your older brothers and sisters, Gypsy Kings, Sogdiana, and Irakli for your Vostochie and Temperamentnie, and Timati & DJ Smash for all your Moscow people in the building 🙂
In adition to music, DJ Pushkin provides state of art Audio Visual & Inteligent Lighting design for your big day.
Check out this Inteligent Lighting Design Service article. Do you see how beautiful and party-like the room looks? This atmosphere helps you and your guests to celebrate in style. It will also look very cool on photos and video.
If you look closely, you will see 2 plasma screens hanging on the truss. The coolest part about using Plasmas or Projectors is that you can play your personal slideshow and home video mixed with animated 3D virtual reality graphics and effects. DJ Pushkin uses a separate laptop (from his music one) witch runs a professional VJ software. This software works like a digital video mixer, allowing to mix images, videos, and effects together with external sources like Photo and Video Cameras. Just imagine your guests on the dancefloor looking up at the TV screen/s and seeing a live video of themselves dancing. This video would not just play as is. That would be too boring. The video would be mixed with effects that would correspond with the lighting environment in the room at any given moment.
Here is photo taken from a Plasma screen at
Avraam Russo's Birthday Party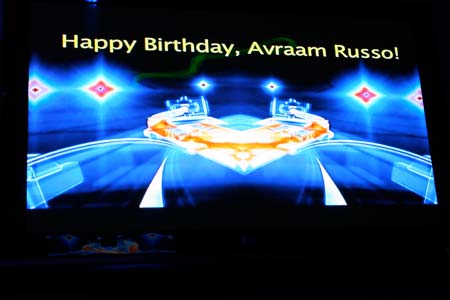 With just a press of a button the visuals change to a live feed of something interesting happening on the dancefloor. Another click, and you are watching a slide show of photos that were taken just a few minutes ago by the photographer at your party, who is also provided by DJ Pushkin. In the middle of the night, we use these Plasmas to play a 10 minute video that was shot about a week before your party with the sole purpose to premiere tonight for your loved ones.
The photographer provided in the package is a professional photographer with one of the best camera's on the market. (Usually Canon 1Ds Mark III, 5D Mark II or Nikon D3, D300)
After the party you are provided with a beautiful album that will make everyone jealous 🙂
Here is one of our last albums
If you like the photo album service that DJ Pushkin provides, you will love the video service, as it is at same high quality and affordable price. DJ Pushkin will only use his tested camera operators (for both Photo & Video) so that your footage looks crisp and beautiful. Everything is shot with professional video cameras.
The camera operators come to the party in advance to set up lighting for video. They usually bring 3 light fixtures with umbrellas to soften the light. These fixtures work on a remote control and are turned off when not in use. Most videographers shoot in Standard Definition. However, DJ Pushkin's videographers shoot High Definition. The resolution of all current TVs is 1920 by 1080 pixels. There is no reason getting your video shot in standard resolution 640 by 480 pixels and stretching it out like a pizza pie when viewing on your new LCD or Plasma. DJ Pushkin article about BluRay DVDs. When using DJ Pushkin's Video Service, your DVDs will look fresh even 20 years from now. DJ Pushkin edits all videos himself for guaranteed results. You can rest assured that your digital media will be captured professionally, and in style. Your Photo Albums and DVDs will stand out from all those other boring services.
Where do DJ Pushkin's multimedia expertise come from? For the past 2 years DJ Pushkin worked at B&H Photo and Video. He was hired as Multimedia Consultant. His job was to go to clients' houses and offices, help them put together home theater systems, and manage a team of installers to make sure everything worked properly. After about a year in that position, DJ Pushkin transferred to the Video Production Department. DJ Pushkin loved editing video. He learned video editing when he edited his own footage from his club nights. Therefore, he passed the Final Cut Pro test with ease and was successfully transferred to a professional video production studio at B&H executive offices. There DJ Pushkin learned about all the currant HD Video technologies like HD Cameras, Lenses, Codecs, Storage devices, and Workflows. He also learned how to set up lighting, prepare a script, and produce a professional video podcast. All Wedding (and professional) photographers and videographers buy their gear at B&H. Most of them would come to DJ Pushkin's department once per week asking for advices 🙂 DJ Pushkin had to resign from B&H recently because having a full time job conflicted with his business.
Here are some photos from DJ Pushkin's B&H days.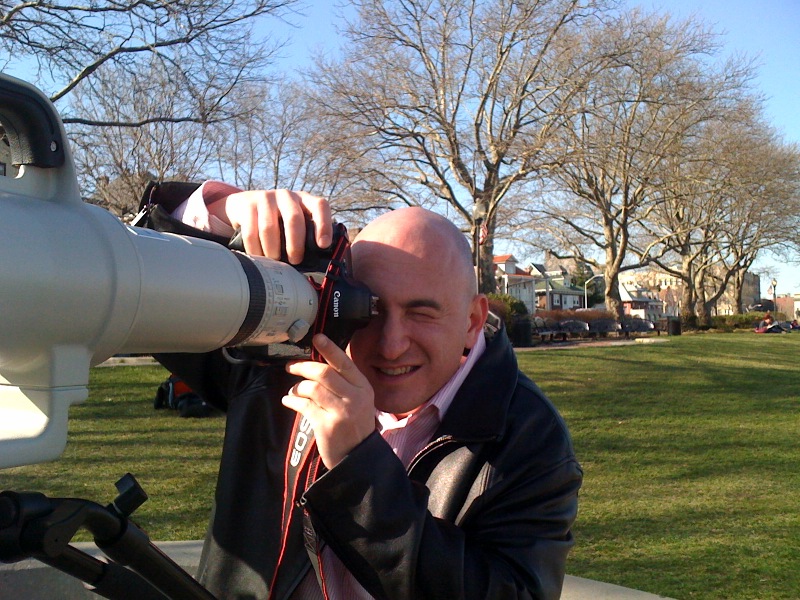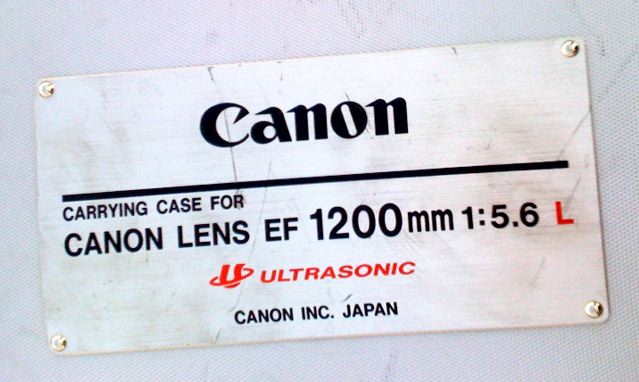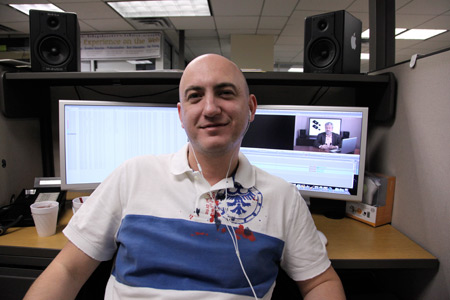 As you can see from the B&H pictures, DJ Pushkin loves Photo and Video technology and knows how to put it to good use. So there you have it. No need to look any further. You have everything in one place. DJ, Entertainment, Equipment, Pro Photo & Video combined together in a reasonably priced and affordable package.
If this is a Birthday Party, consider Karaoke
Contact DJ Pushkin and start planning your party.
No event is too big or too small.
Russian Party
Russian Music DJ
Russian Entertainment
Russian American Music
Russian-Jewish Wedding
Russian-Israeli Wedding
Russian-Ukrainian Wedding
Russian-Georgian Music
Russian Armenian Wedding
Bukharian Party DJ
Russian-American Wedding
Russian-American DJ in New York
Russian ведущий, тамада
Wedding @ Highlawn Pavillion, West Orange, NJ
Review from Ali Nalachka on Facebook
Wanted to write an honest review about the amazing vendors I had the pleasure of working with for my wedding.
Alex Pushkin– We have contracted Pushkin Studio – New York for videography/ photography/DJ/MC/ lighting/ violinist/photo booth/ dance on the cloud effect (hope I'm not missing anything because he truly provided so much!). We liked Alex right away, he was so calm, easy to work with, always made himself available and answered many of our questions so promptly. This guy made my life so easy! I only had to coordinate with him and didn't have to worry about any of his vendors, who truly proved to be professional, reliable, and extremely pleasant to work with. We had a very mixed crowd, Russian, American, Israeli guests; EVERYONE danced all night long! Seriously one of the best decisions I have made was selecting Alex and his amazing studio! The photobooth was a great addition, our guests love it and so did we! My wedding was on 8/28 and within 3 weeks Alex delivered my amazing pictures and 2 weeks later the highlights video. He's truly an expert at what he does.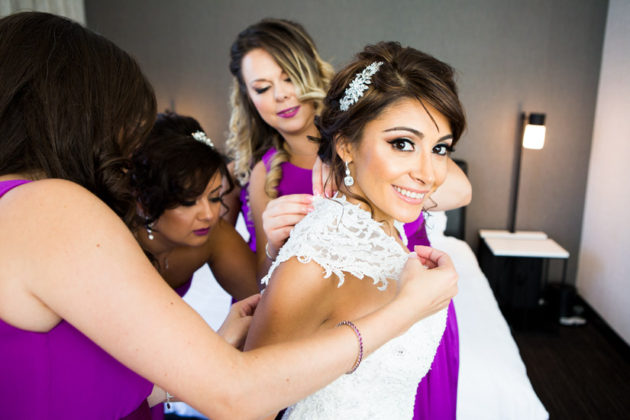 More photos from this wedding are available on our
Photography and Cinematography website: PhotoVideoKing.com
Below are photos of Pushkin Studio Lighting, Confetti, and
Dancing On The Cloud effect mentioned above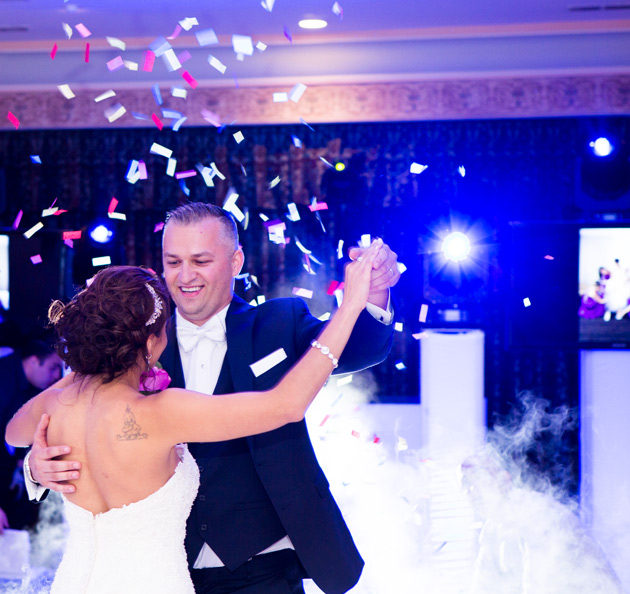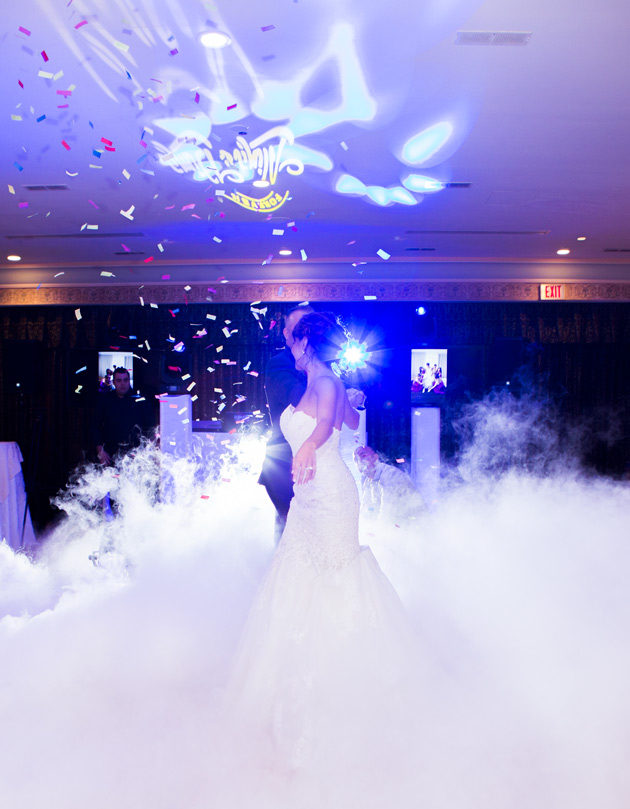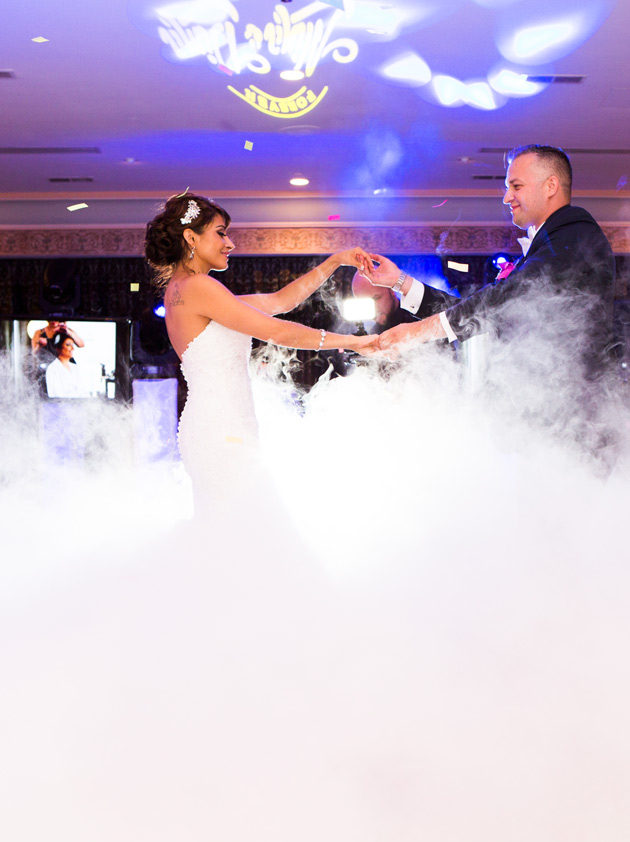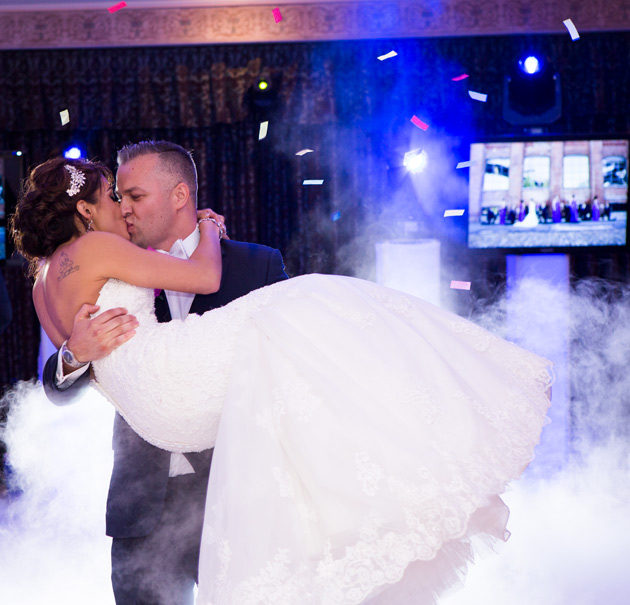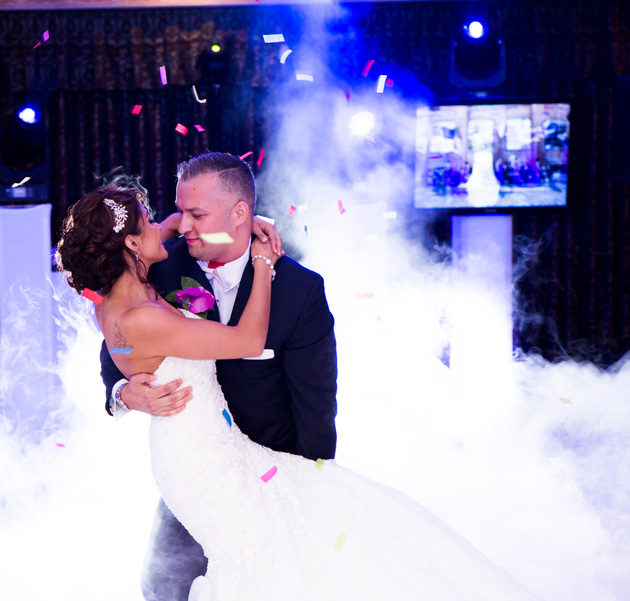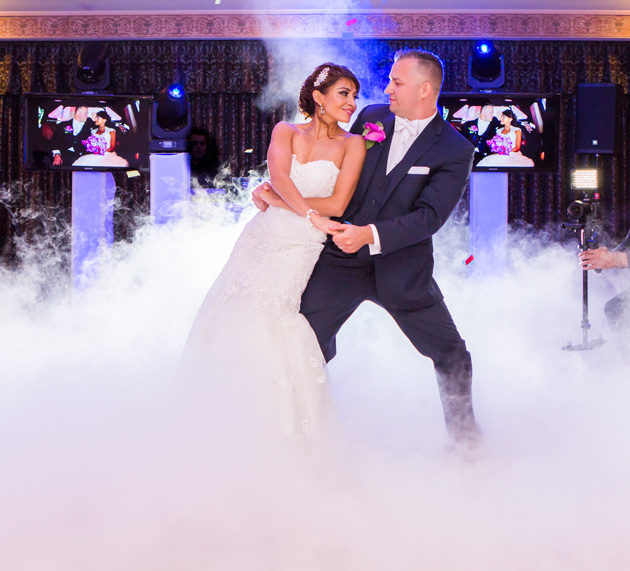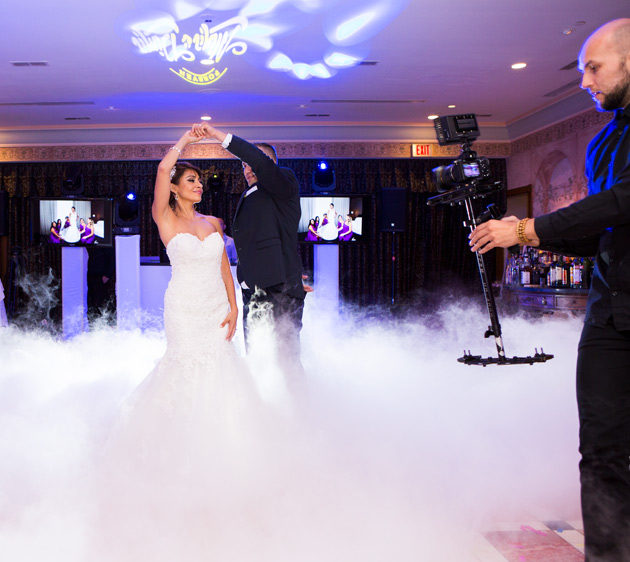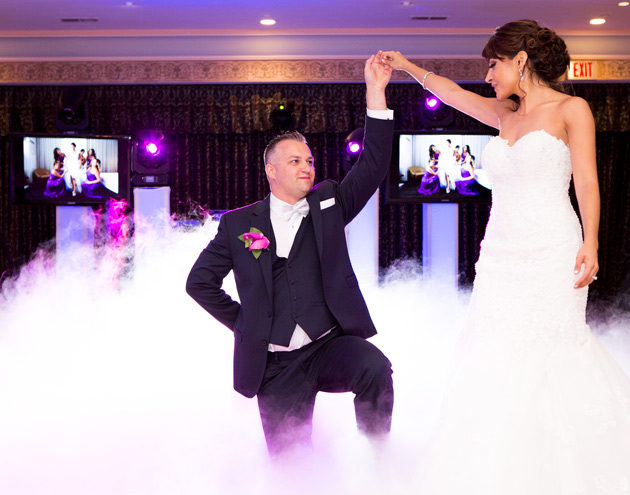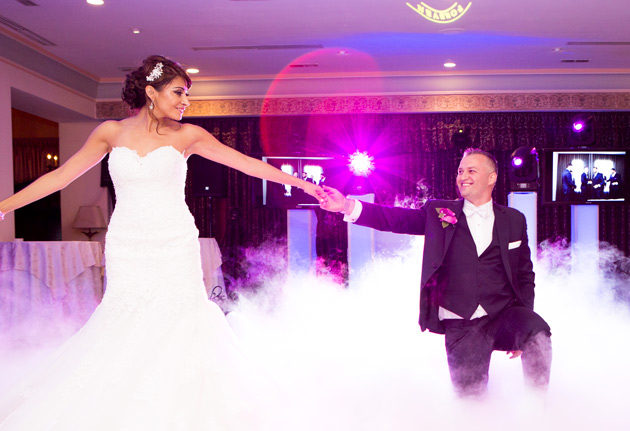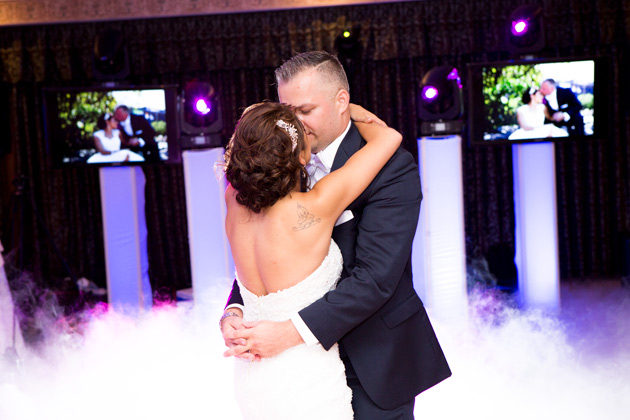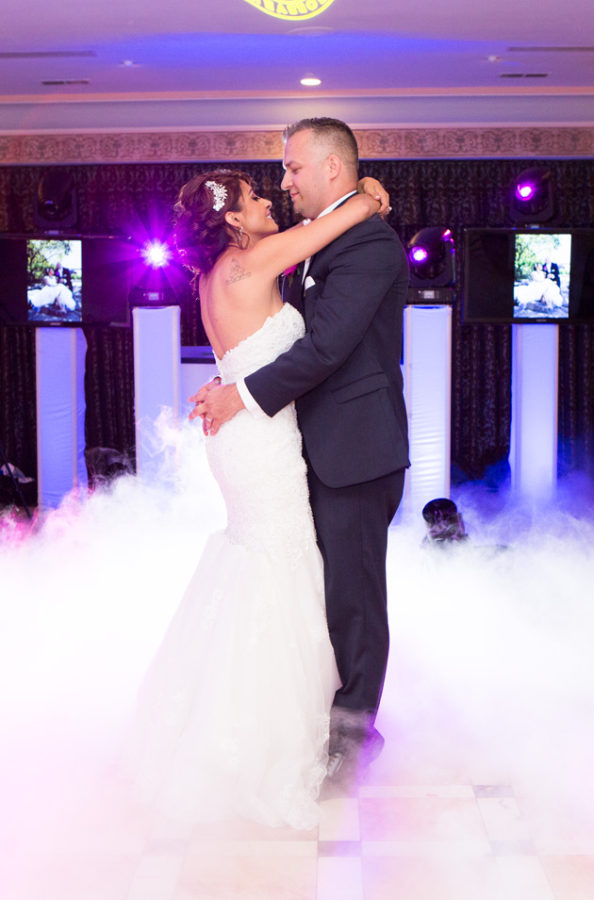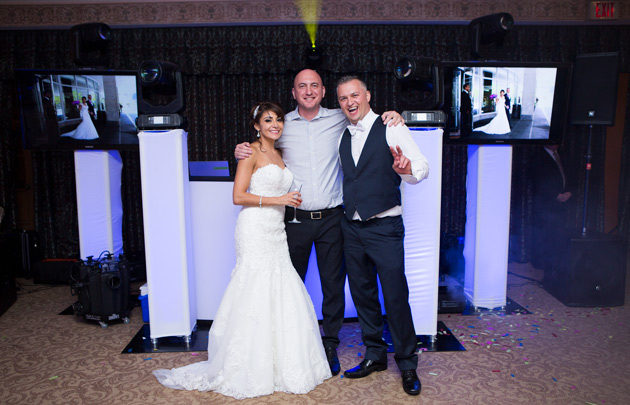 Wedding @ The Castle at Skylands Manor, Ringwood, NJ
Hello everyone! For the last 9+ months I've had the stressful honor of planning my wedding😉 On September 19th, I married my best friend of 10+ years at the Skylands Manor of Ringwood, NJ. I felt like a queen for the day in my own castle.  I want to say how amazing and crucial to me DJ PUSHKIN Alex Pushkin was. From the moment I met him, I knew he was the man for the gig. He has an awesome personality and truly knows this field. He was always available to speak to and bounce ideas off of, no matter how ridiculous or elaborate they were..LOL.. He played the most eclectic mixture of Russian, English, and Spanish songs. Everyone, no matter their age, was up and dancing the ENTIRE night! He was also in charge of the uplighting for my ceremony and reception, both of which were absolutely stunning! He also provided videographers for the day. I was a bit nervous because I had never really spoken to them, but the second they arrived all my hesitancy disappeared. They had such great creative eyes and captured all the little details that I had worked so hard to plan. Alex also went above and beyond to secure an MC extremely last minute (I'm talking about less than a week) for my wedding after the one I had booked canceled. My MC Gary was uhhhhmazing! He took care of everything and then some, always with a smile on his face. Alex Pushkin is truly the most incredible and multitalented vendor I had the honor of working with for my wedding. I HIGHLY recommend him!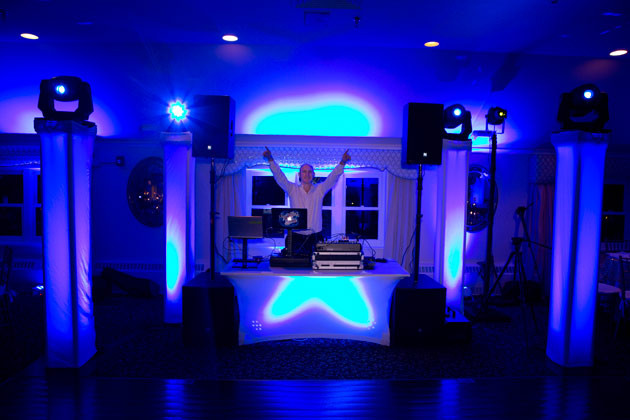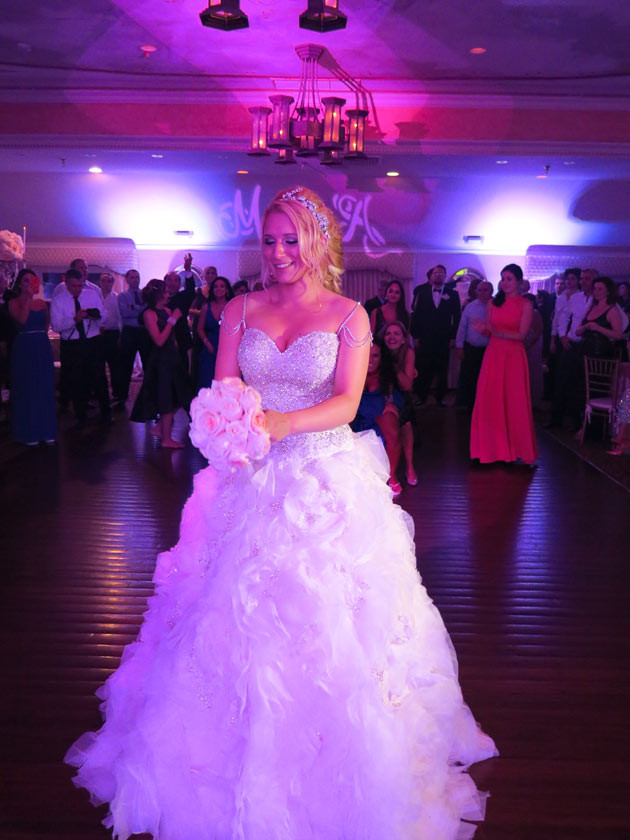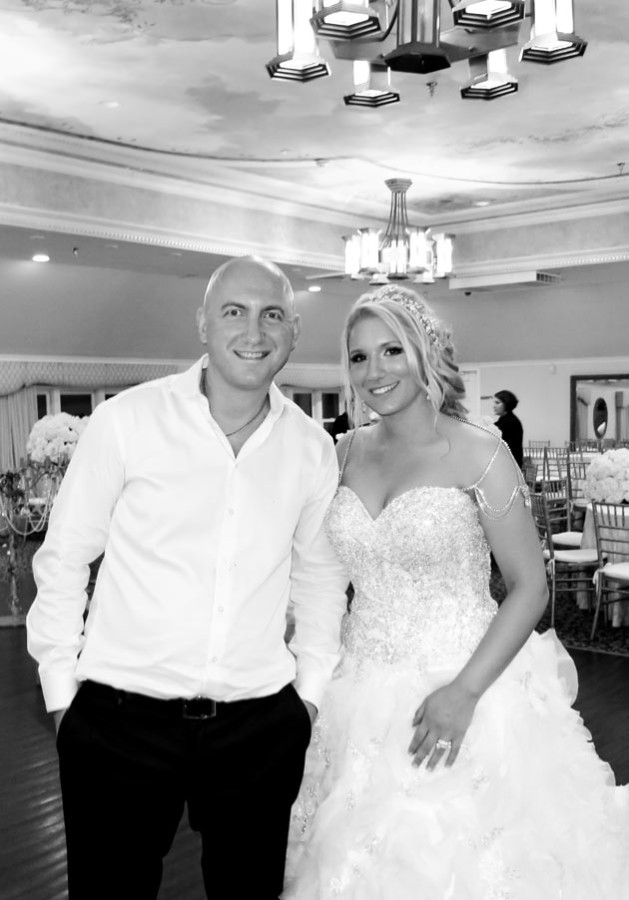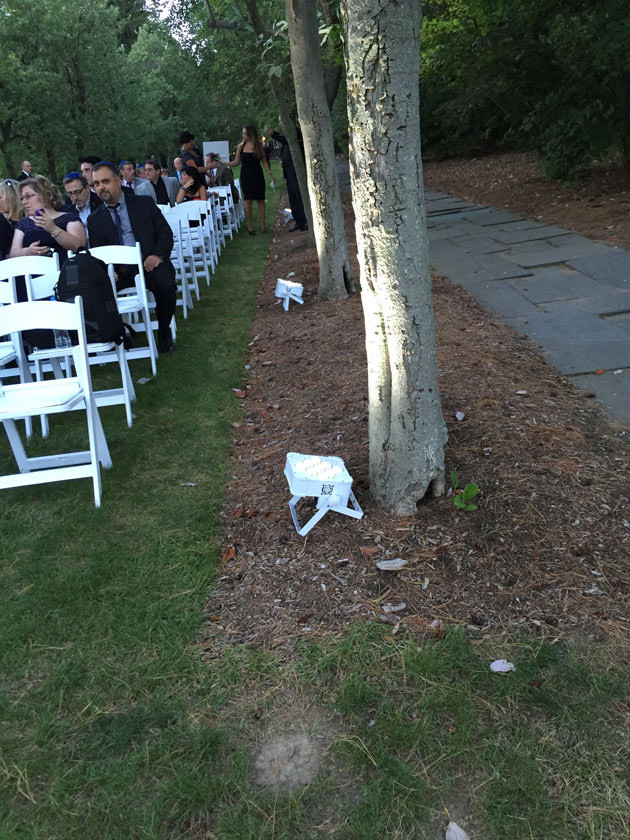 For this wedding Pushkin Studio provided up lighting for ceremony, moving heads, gobo monogram projection, and up lighting for reception, DJ, MC, Sound Systems for ceremony, cocktail hour and reception, and Cinematography.
Dancing On The Cloud Effect (Dry Ice) for the First Dance, Truss Towers with Moving Heads & Flat Screens, as well as Cinematography by Pushkin Studio – New York

Working with Anastasia and Tigran & Ohel David & Shlomo, Brooklyn, NY