DJ Pushkin & Nikoly Baskov working in Courchevel, France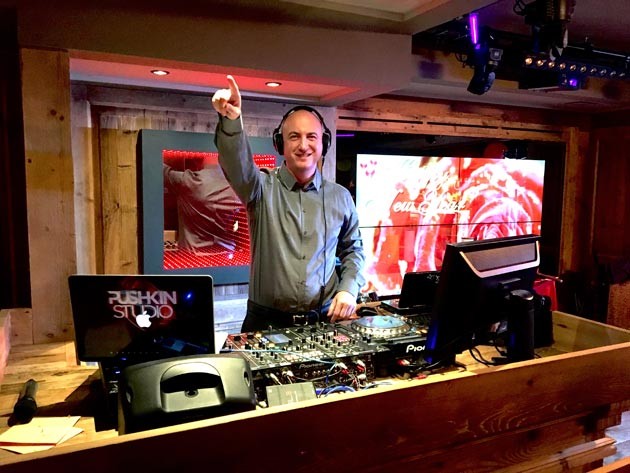 DJ Pushkin & Nikoly Baskov performing at a New Year's Eve Party 2016 @ Chalet Edelweiss in Courchevel 1850 (French Alps)
DJ Pushkin working with In Grid, Freedom Jazz & Marat World @ Casa Colonial, Puerto Plata, DR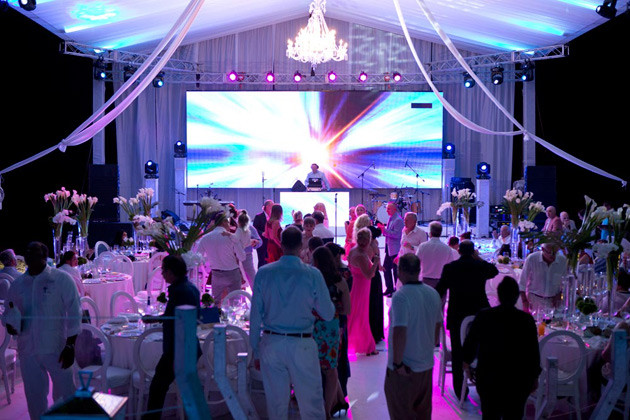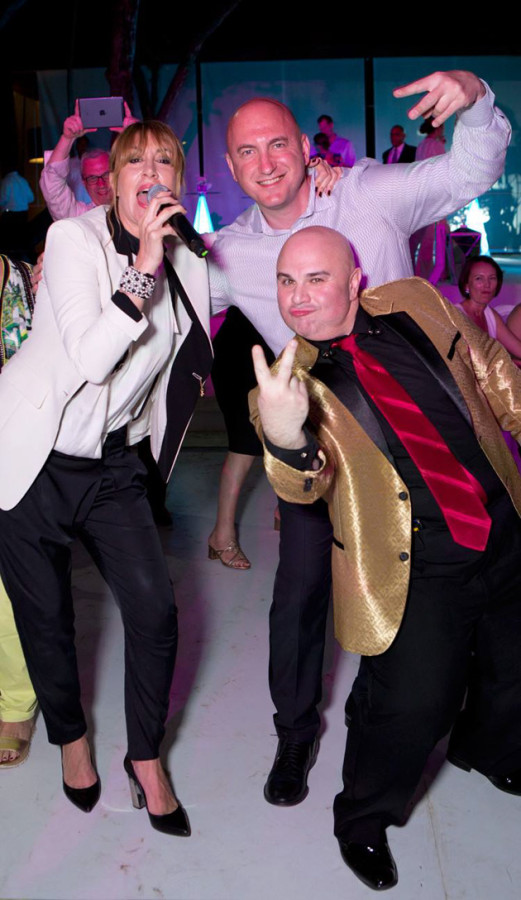 Russian American Wedding
Playing at a welcoming party on top of Coral Towers
Getting ready to rock the house @ One & Only Resort's Villa
DJ Pushkin in the mix
Review from the bride Toma Shek:
I just had my wedding last week in Cancun, Mexico. I am soooooo happy we hired DJ Pushkin. He is absolutely amazing!!! We communicated via email and he got a good sense of my taste in music. Honestly he was just perfect. He helped me pick the right song for father/daughter dance as well as first dance for the bride and groom. He also helped me pick out all the necessary rental audio equipment making sure I don't get ripped off. Once we arrived in Mexico, right away I got a good vibe from him. He is very professional and helpful! Super easy and fun to work with. He is an awesome DJ and MC. I am glad I did not hire any one of those old school Tamadas… With stupid jokes and etc… DJ Pushkin hosted our wedding just the way we wished for. Aside from our reception, he also played music during cocktail hour. We had live saxophone and there was a very smooth transition into Pushkin's playlist. Everything was just perfect. This is coming from someone who was a total bridesilla and worried about every detail. The only thing I am sad about is that it's over.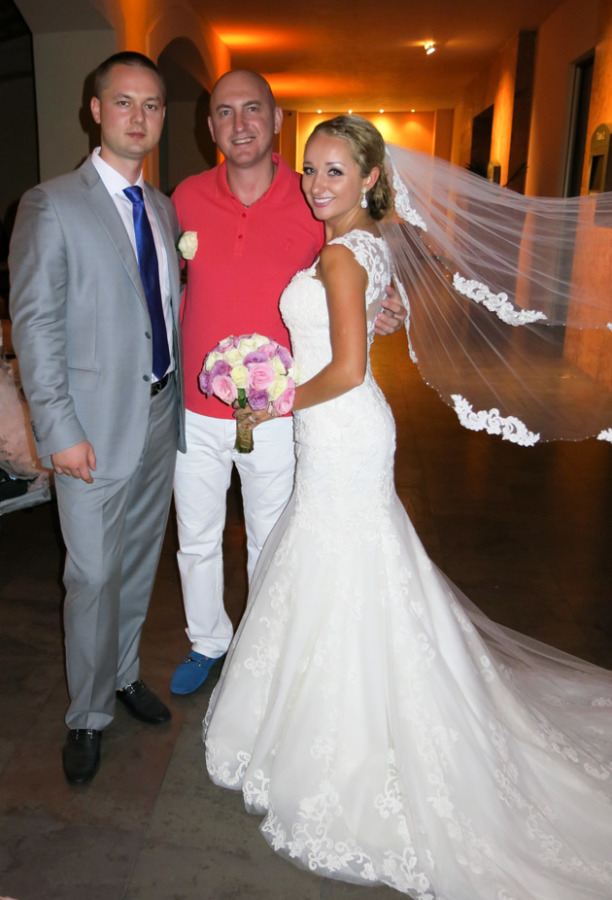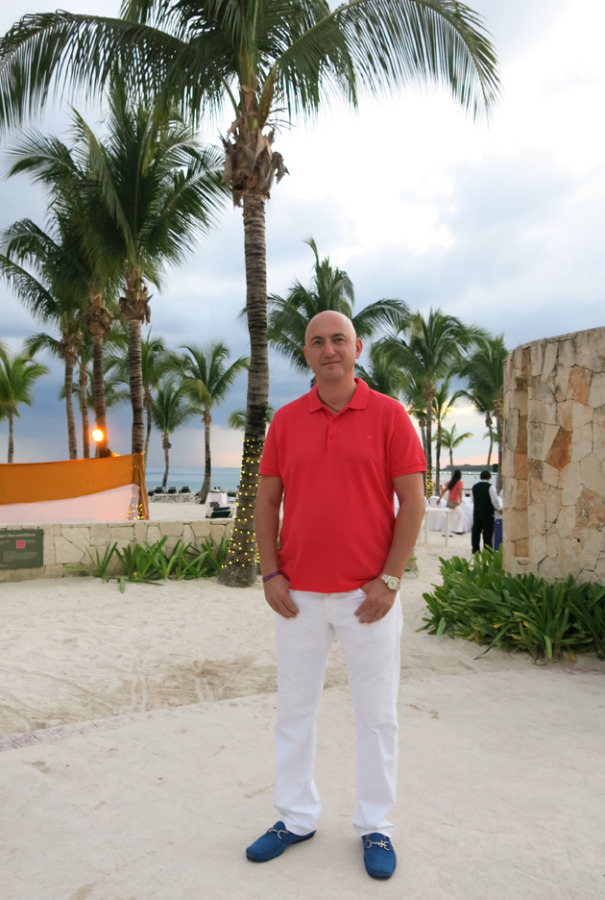 DJ Pushkin in the mix!
Review from Irina Krasnopolskaya, mother of the bride:
– Dear DJ PUSHKIN, Thank you for DJing at my daughter wedding at Riu Palace Bavaro. Choosing you was one of the best decisions that we made for the event. Your music selection, editing, compilation, and professionalism are seciond to none. In addition, your humble demeanor and friendliness made it a total joy to work with you. We are honored to have had you at our event, and consider you our guest as much as our DJ. n. Thank you again for everything.