DJ PUSHKIN
NEW YORK
FLORIDA
This is how my DJ Booth looks, with 4 moving heads on truss towers and uplighting for entire room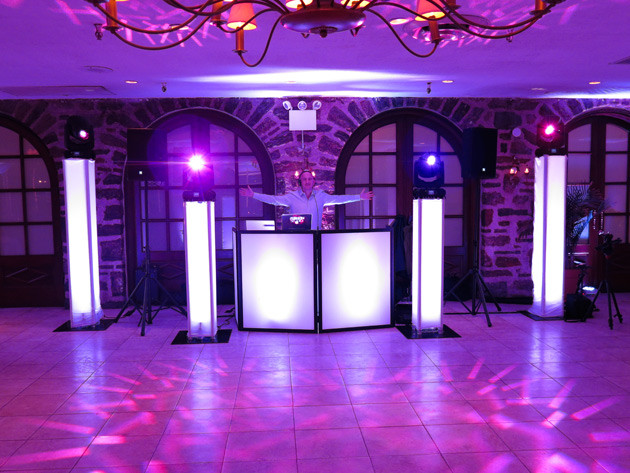 Music by DJ Pushkin. For this wedding Pushkin Studio also provided Photography, Cinematography with Camera on Crane, Photobooth, Up-lighting, Moving Heads and Flat Screens on Truss.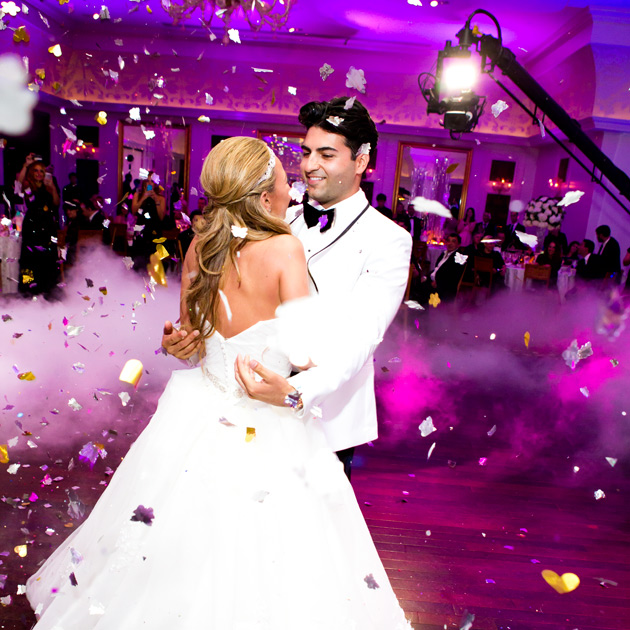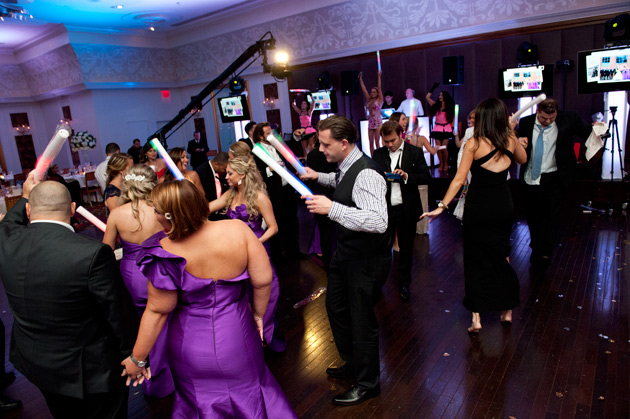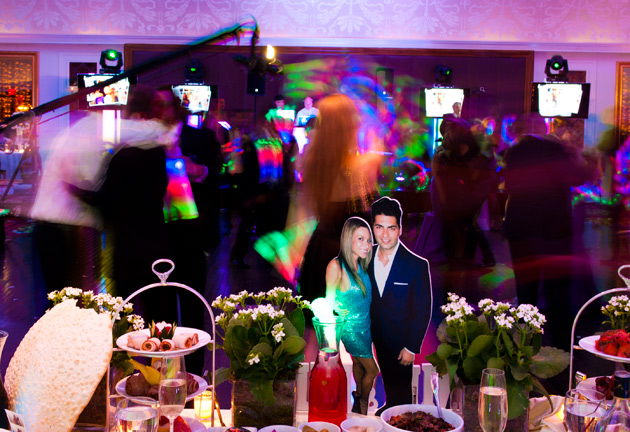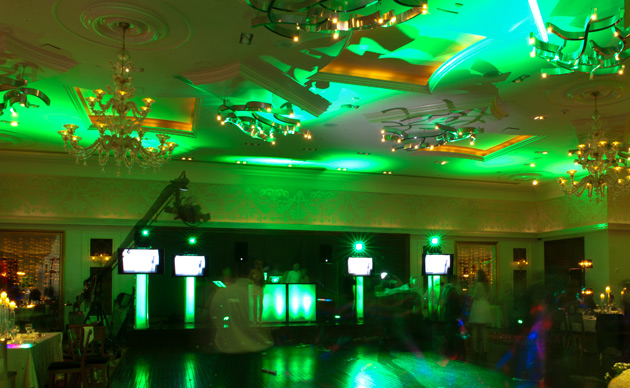 Kristina Voznesensky (Bride) wrote on Facebook:
A Huge thank you to our AMAZING Vendors who put up with us . I know it was not easy especially when talking to
Ben Oosha
via email all year lol !!! TO THE
Alex Pushkin
Thank YOU you truly are "The Video KING!" & THE BEST DJ!!! for getting us the Best photo & video team. those guys were the funniest and most awesome guys to work with!!!!

Another comment by Kristina:
Pushkin was our DJ he was amazing! he also has a photo/ video team that are a joy to work with. we had the photo booth with him everyone had so much fun w/the props.

One more comment from Kristina:
We hired Pushkin studios for the whole package video and photography . Still get the chills each time I watch it. Amazing!! http://vimeo.com/115397737
Wedding @ The Castle at Skylands Manor, Ringwood, NJ
Hello everyone! For the last 9+ months I've had the stressful honor of planning my wedding😉 On September 19th, I married my best friend of 10+ years at the Skylands Manor of Ringwood, NJ. I felt like a queen for the day in my own castle. I want to say how amazing and crucial to me DJ PUSHKIN Alex Pushkin was. From the moment I met him, I knew he was the man for the gig. He has an awesome personality and truly knows this field. He was always available to speak to and bounce ideas off of, no matter how ridiculous or elaborate they were..LOL.. He played the most eclectic mixture of Russian, English, and Spanish songs. Everyone, no matter their age, was up and dancing the ENTIRE night! He was also in charge of the uplighting for my ceremony and reception, both of which were absolutely stunning! He also provided videographers for the day. I was a bit nervous because I had never really spoken to them, but the second they arrived all my hesitancy disappeared. They had such great creative eyes and captured all the little details that I had worked so hard to plan. Alex also went above and beyond to secure an MC extremely last minute (I'm talking about less than a week) for my wedding after the one I had booked canceled. My MC Gary was uhhhhmazing! He took care of everything and then some, always with a smile on his face. Alex Pushkin is truly the most incredible and multitalented vendor I had the honor of working with for my wedding. I HIGHLY recommend him!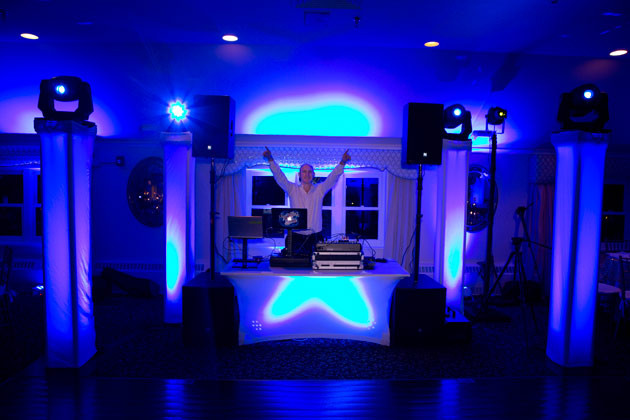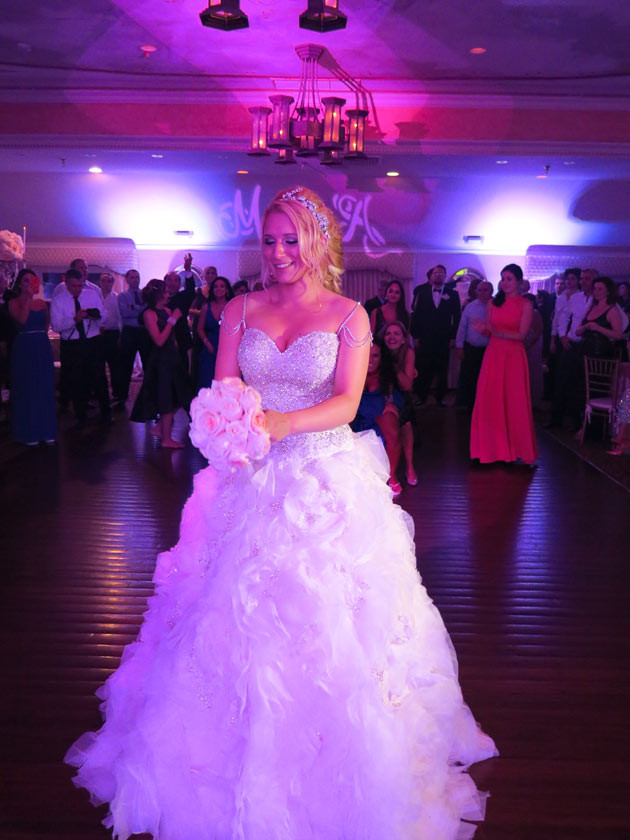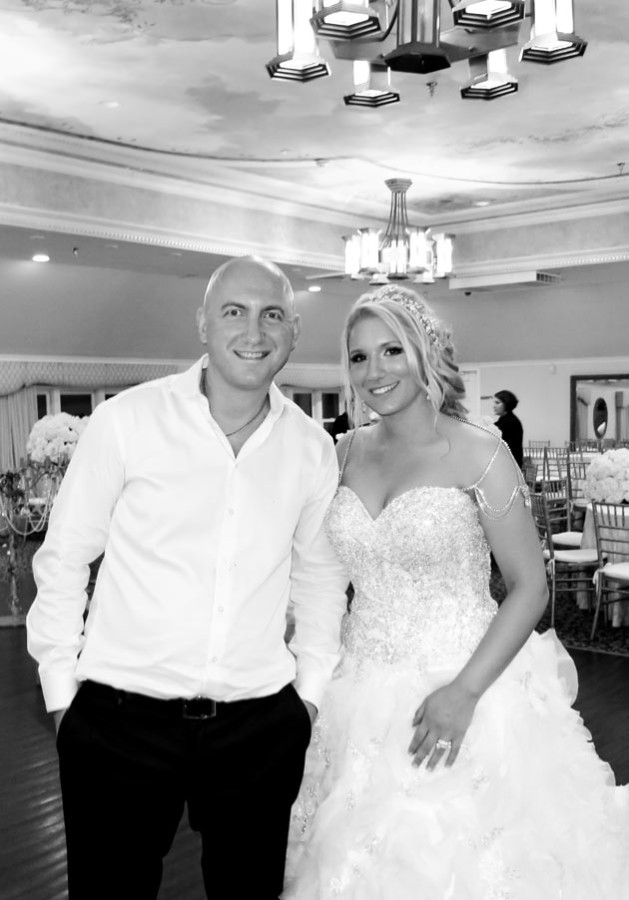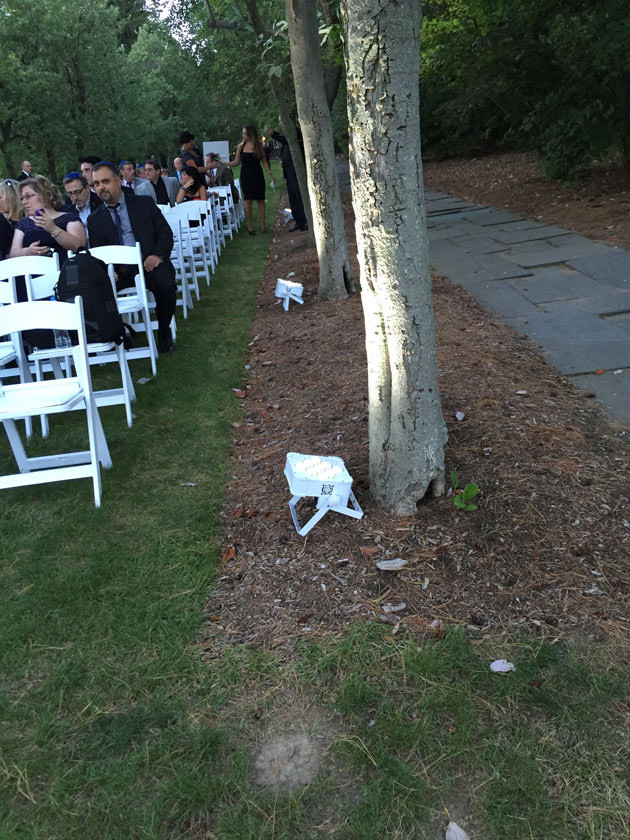 For this wedding Pushkin Studio provided up lighting for ceremony, moving heads, gobo monogram projection, and up lighting for reception, DJ, MC, Sound Systems for ceremony, cocktail hour and reception, and Cinematography.
Karina and Victor's Wedding @ Trump Wine Yard , Charlottesville, VA
Live entertainment by DJ Pushkin, Gary Gazarkh, and Anastasia.
Sound and Lighting Design by Pushkin Studio, New York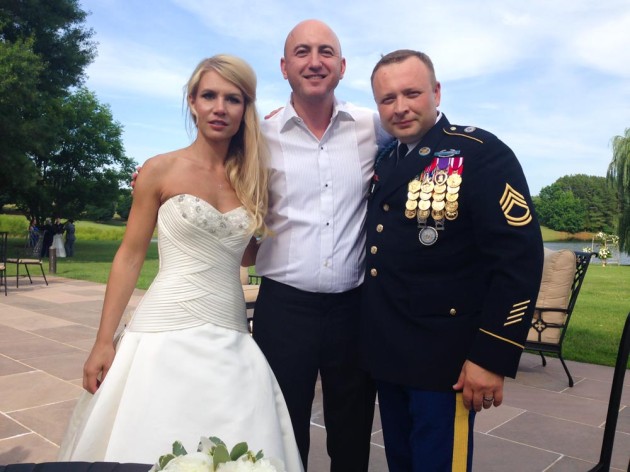 Lighting by Pushkin Studio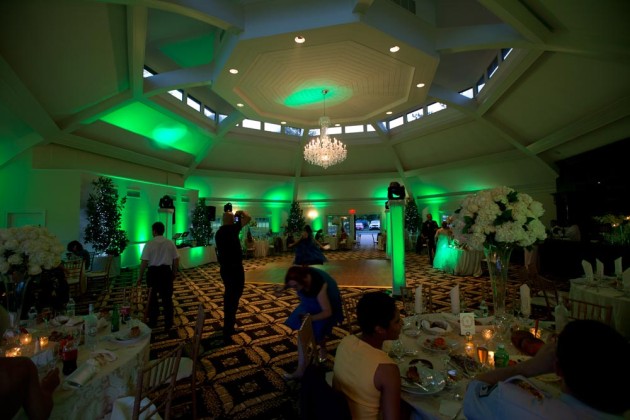 Pushkin Studio Entertainment with MC/Singer Gary Gazarkh, and Singer Anastasia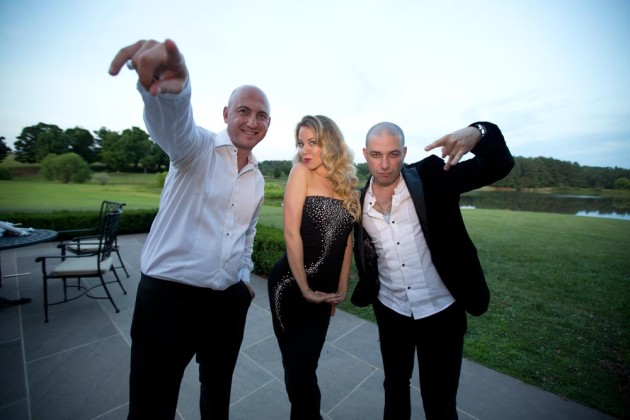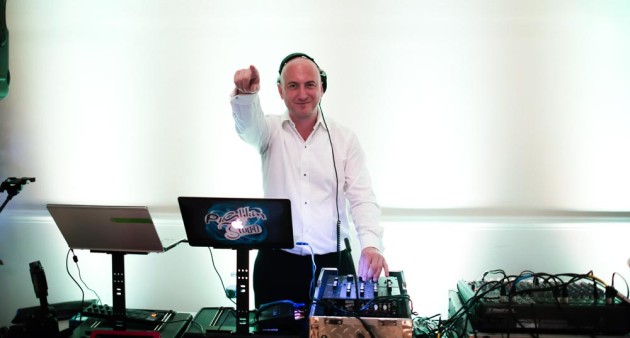 DJ Pushkin playing at Meadowlands Hospital Medical Center Holiday Party @ Il Villaggio Ristorante, Carlstadt, NJ
Sound System, Lighting and Open Air Photobooth provided by Pushkin Studio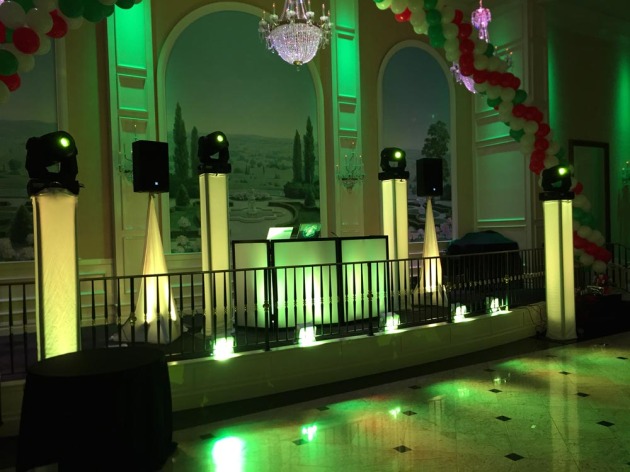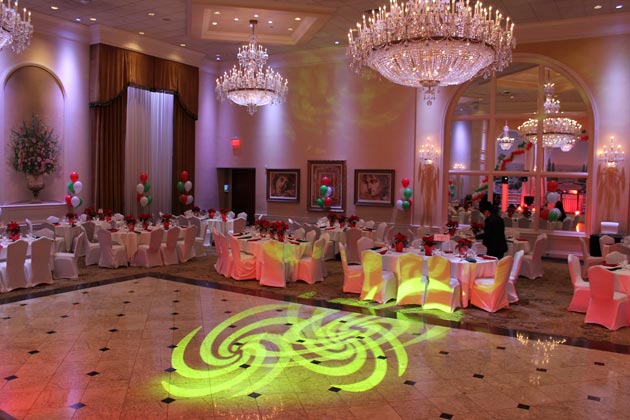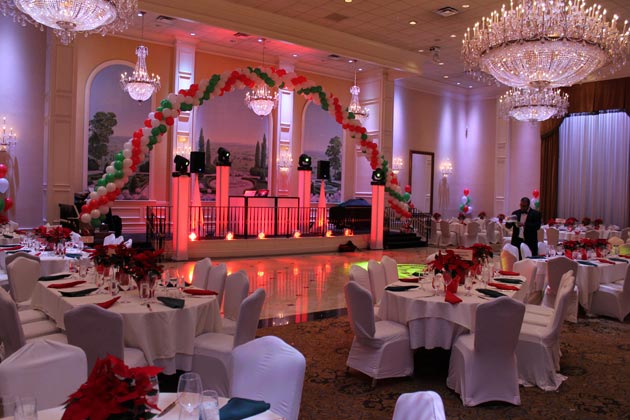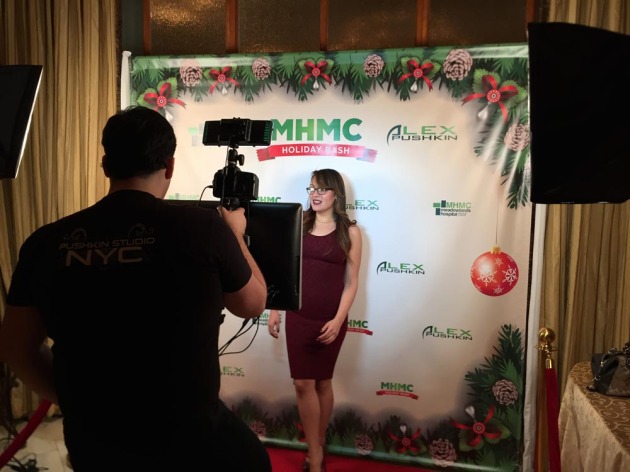 Review from Marat Rysmendiev, Marketing Director of Meadowlands Hospital Medical Center
DJ Pushkin is hands down the best DJ in Tri-State area! I have worked with many trying to organize our corporate Holiday Party. This year I have contacted DJ Pushkin and was impressed from day one how professional, punctual and understanding he was. Everything from the logistics to communicating to arriving and actually spinning the music was amazing. He listens and delivers exactly what you want. Besides being a great professional to work with, Alex's music is "Da Bomb", an amazing combination of the best, modern tracks of different genre that will satisfy any taste. From sexy Latin sounds to European singles to latest American hits, he has it all. Our staff is still raving about the music they danced to at the party. If you want your event a success, you must have DJ Pushkin to handle your music. He is talented, professional, easy to deal with and just a great person. Oh, did I mention, the photo booth with the props was a hit among our guests.
Marat Rysmendiev
Marketing Director
Meadowlands Hospital Medical Center