So you found a cheap lighting package, and wonder how it will look? Here is an example. Pushkin Studio provided Videography Service for the wedding, but not lighting.
Here is an example of what happens sometimes, when lighting is provided by the venue.
And here is an example of up lighting offered by venue (as you can see it's not very effective)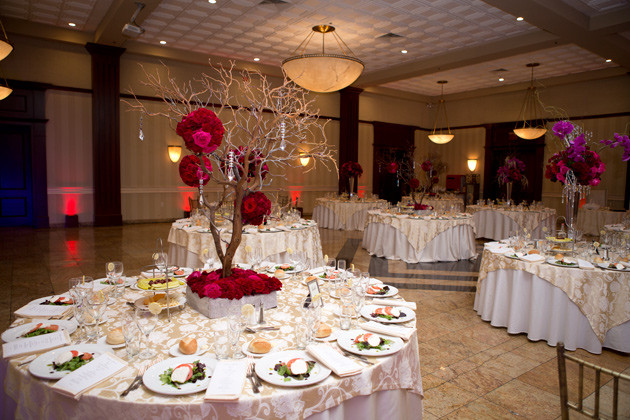 Here is how you might look giving a toast, when you hire the cheapest DJ company on the market. Pushkin studio provided Photography and Videography for this event, but not sound
LED Lighting Design for Chuppah
Tent Up lighting by Pushkin Studio

Working with Anastasia and Tigran & Ohel David & Shlomo, Brooklyn, NY
For this Bar Mitzvah Birthday Celebration, I provided Sound, Lighting, Visuals, and Photography. We displayed a custom Bar Mitzvah design on flatscreens for most of the night. But for candle lighting, we played short videos with sound for every candle. The night also featured Russian, Yiddish, and Ukrainian Dance Show, and an amazing MC. If you're looking for a DJ for Bar Mitzvah or Bat Mitzvah, it's not enough to just book a DJ. Pushkin Studio offers a complete solution for the entire evening. Every single moment is accompanied by music, visuals, Lighting Design, MC, show, and dance sets. My DJ Booth looks very nice 😉 with White Decorative Facade, lit from the inside, 4 Truss Towers, also lit from inside, with Moving Heads on top, Flat Screens, and accent lighting to light up all the walls walls and ceiling. The lighting is synchronized and is programed for every room in the beginning of the event. The visuals are controlled from a professional VJ software, and third laptop is for the music. Visuals, Lighting and Music is controlled live, in perfect synchronization for the Wow effect 🙂 Check out the photography that we provide, and atmosphere that we create.