DJ PUSHKIN
NEW YORK
FLORIDA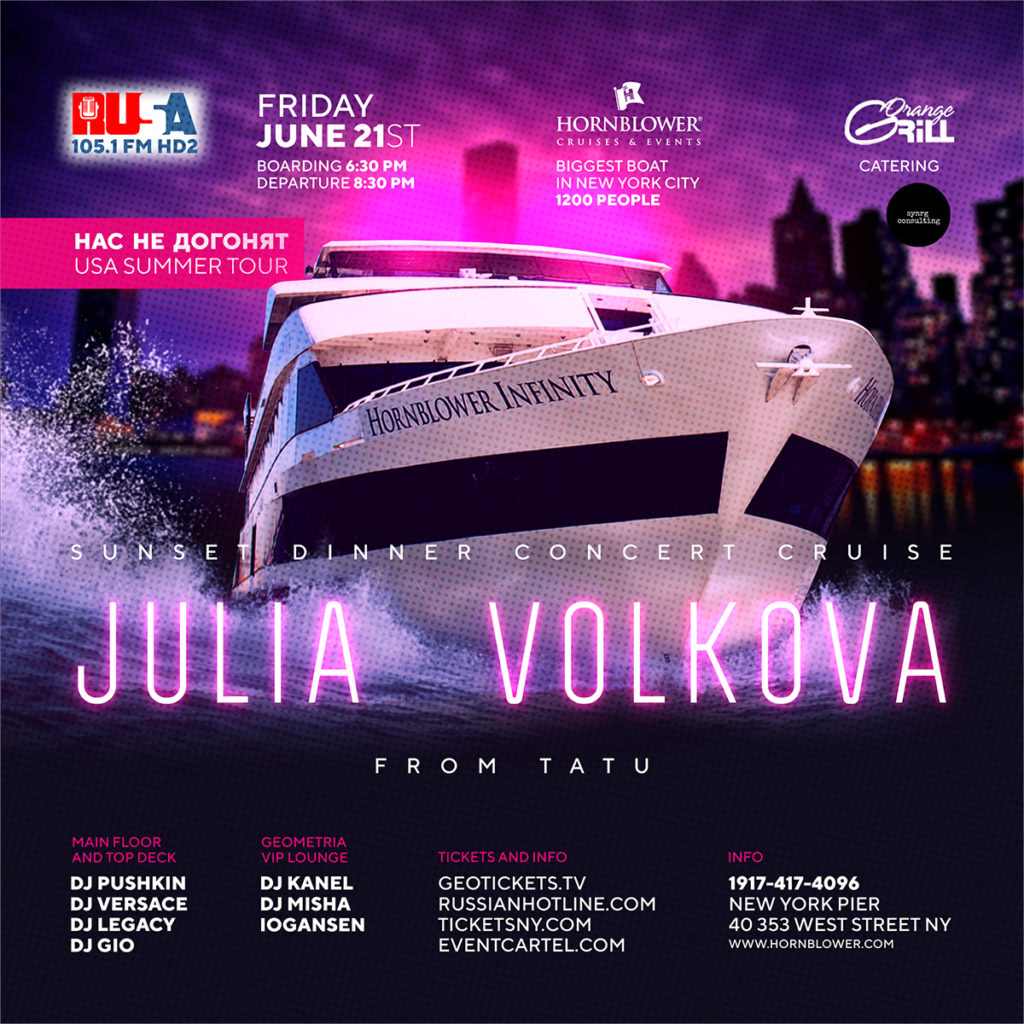 Don't miss this the Biggest Concert Of This Summer
Julia Volkova TATU – June 21st New York
Нас не догонят USA Summer Tour
Hornblower Infinity – Biggest Boat In New York City !
1200 People Sunset Dinner Concert Cruise !
Catering By Orange Grill !
Ты услышишь " Нас не догонят", " All about us", "Я сошла с ума", "30 минут", и многие другие хиты группы и самой Юли. Это концерт, который нельзя пропустить! Второго такого уже не будет!
Posted in
Club Nights