DJ PUSHKIN
NEW YORK
FLORIDA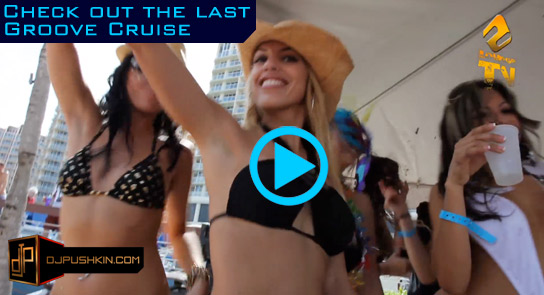 I know many of you missed the Miami Cruise, and were very upset about it.
This time there is no excuse! This time it's Groove Cruise NYC!
Join us for the best vacation of your life! Non stop partying, all you can eat buffets,
amazing friendships, unforgettable memories, and beautiful people!
This is a one stop
euphoric dream of House music madness.
MUSIC BY DJ'S
BORIS
SUPERCHUMBO
JONATHAN PETERS
MIND CONTROL
ANTHONY ATTALLA
DENNY TSETTOS
PUSHKIN
DIMITRI
KENNY SUMMIT
LEE KALT
LOUIE CORRALES
RIK SANTIAGO
Anyone interested in Booking or finding out more info, register for a
free profile at Whettravel.com
(click Groove Cruise 2010 / 2011 and click NY groove Cruise link)
Use promo code PUSHKIN to save $50 per person
Anyone interested in promoting this event, sign up for the affiliate Program.
You can earn alot of money just by getting your friends to come along with you
http://whettravel.directtrack.com/signup/CD809
Email me at [email protected] after you sign up
The Itinerary
Wednesday August 4 – Bon Voyage Party in NYC TBA
Thursday August 5 Leave from the Port of NYC at 4PM (Be on the ship no later than 2PM)
Welcome Reception 6:30PM to 8PM
Dinner 8:30
Groove Cruise Party 11PM till…
Groove Cruise DJ's ROCKIN THE SHIP
Friday, August 6 At Sea
10AM to 8PM GROOVE CRUISE POOL PARTY!
8:30PM Dinner
11PM Till…Night time POOL PARTY
Saturday August 7 St John Canada 9am-6pm
11am-5pm Party in St John
6pm-9pm Pool Party
8:30pm dinner
11pm till…Groove Cruise Partayyy
Sunday, August 8 At Sea
10AM to 8PM POOL PARTY
8:30PM Dinner
11PM Till 3AM…EPIC Closing Theme Party: TBA
Monday, August 9 Return to NYC 9AM…
Schedule flights after 12 noon
NYC Groove Cruise is shaping up to be the best of the Groove Cruises yet!
Miami did over 800 people, we are def going to do over 1000!
Thank you all, can't wait till we set sail!
Let me know if you have any questions.
DJ Pushkin
Posted in
Club Nights