DJ PUSHKIN
NEW YORK
FLORIDA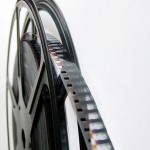 Looking for young, talented, and enthusiastic film crew to shoot video podcasts at Russian-American club nights. No experience necessary, only desire to create. Do you know someone who would be perfect for this? Please let them know.
Need a crew of 3 people: Camera Operator, Host, Producer.
Camera operator
The camera will be provided. Some Photo or video experience preferred. Must have a good sense in framing shots, and love shooting video. You will be working with very cool gadgets like Canon 5D Mark II camera, Video Lighting, and Sennheiser wireless mic system. You will learn how to shoot like a pro.
Host
You will be interviewing people at the party. Must speak perfect English and some Russian. Must be outgoing, classy, and sexy. You will talk to people on camera, make jokes, and have a great time Hollywood style. You and the producer will prepare interesting questions that you will ask people at the party. Please do not apply if you're shy.
Producer
You will manage the crew, select people to interview, and get them to sign releases.
Must be outgoing, and look presentable.
To apply shoot an email to [email protected], indicate which position you're applying for, and why you would be great at it.