DJ PUSHKIN
NEW YORK
FLORIDA
Hottest Russian Parties continue at Tavern On The Green Every Saturday! Welcome everyone!
Leave your email (in the box on the left) to be the first one to receive my updates.
Welcome to Hawaii" party on the biggest cruise ship in Sheepshead Bay. This night is guaranteed to be HOT. Expect to see your friends in sexy dresses, bikinis, & lingerie! We also recommend bright-colored Aloha shirts and t-shirts, shorts, sandals, slippers, flip-flops, etc.
Music will be provided by DJ Pushkin & DJ Astada.
Expect other surprise entertainment

Emmons Ave, Pier 2, 11PM, Admission $50.
Buy 10 tickets and get $100 off. Tickets are available at Restaurant Passage (Emmons Ave & E 21 St) or by calling (347) 993-6853 or 917 402-0791.
Less clothes is a plus!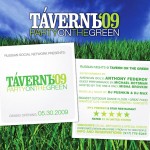 Russian Social Network Presents:
Grand Opening of The 3rd Season of
Russian Saturdays @ Tavern On The Green
Live Show by American Idol's Anthony Fedorov
Guest Performance by Michael Botsman
Hosted by Misha Brovkin
Music by DJ Pushkin & Max K
Info & Reservations: 917 776-8269